Posted on July 3rd, 2017 in the category: News & Information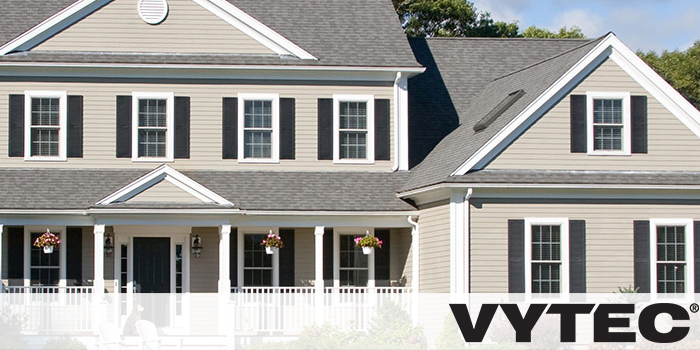 In a prior blog post we described the various siding products available at Wholesale Siding Depot and discussed the various styles and benefits of different materials. Today we want to focus on quality vinyl siding from Vytec.
Vytec features a diverse array of vinyl siding products, all of which share a number of key benefits:
Superior color retention performance
Designed to withstand harsh weather and temperature extremes
Highly dent and scratch resistant
Won't bow or buckle when installed correctly
Easy to clean with soap and water
Never needs painting
Wholesale Siding Depot stocks Vytec's Prestige and Nantucket vinyl siding products, each available in a wide array of colors and profiles. Check out our Vytec page to learn more, or stop by our showroom and get a hands-on feel of this product so you can recommend it to your customers!