Posted on March 28th, 2017 in the category: News & Information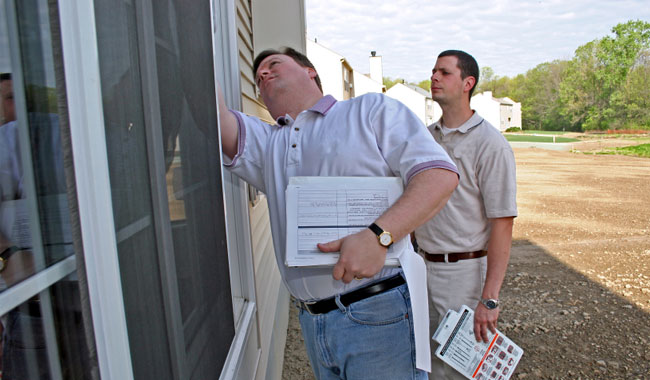 You've undoubtedly seen the "$189 windows" offer on billboards or in sales circulars. However, let's get one thing straight: nobody really buys windows for $189 per unit completely installed and completely trimmed. Years ago, these types of ads were called "bait-n-switch"; today, they're called "sell-up" or "step-up" ads.
Here's how their $189 Window works:
The $189 window price includes the least expensive window that the companies purchase, and they pay their installers just $25 per window to install.
The $189 window price conveniently leaves out a number of additional fees related to installation. For example, does that price include:

A true measure and install fee ($100 – $150) per job?
A sash removal fee for wood windows, and maybe more for aluminum or steel tear-out ($50 – $150) per window? In the ad, what does "normal installation" really mean?
Complete and professional capping or trim fee ($50 – $75) per window?
A fee for screens per window?
Fiberglass insulation?
A fee for taxes?
A window removal and/or disposal fee?
Once everything is tallied and accounted for, that $189 window may actually cost you anywhere from $259 to $299 when all is said and done – and that's just for each no frills, inexpensive window. If you want to upgrade to a higher-quality window with features such as Low-E and Argon, the price goes up even higher, to where you may end up spending $500 per window. But let's say you stick with the $189 model: does it come with nite-vent stops – or maybe just one, not two? Does it come with one or two latches on the center meeting rail? Is the window made from "pure virgin" vinyl or regrind material? Is the frame beveled or does it have the appearance of a square box? What type of glass and how thick is the dead-air space? What type of sills does it have? Are the frame extrusion and sashes as thick as their top-of-the-line window? How much weatherstripping is on the $189 window? Does that include caulking front and back? Does the price include clean-up and hauling away all debris? If the $189 window is for white, how much more is it for color – or is that even an option? How much more will that be if we got these extras on the advertised window – and can you even get it on that window? And what about that "normal installation" – what does that even mean to the homeowner? Most likely, the majority of the bids are not for a "normal installation." So now what's the price?
The "$189 window" ad works in one way, and one way only: it gets the phone to ring, and gets the salesman into the home, which is where he wants to be. Normally, when the phone rings for that particular window, the homeowner has already shopped around, and may already have had more than two prices. They want to know what this $189 window is all about, and what it looks like. In other words, "What's the catch? Why can't we get all the bells and whistles in the advertised window? Is this what they mean by a Plain Jane Window?
Remember, the ad specifies that the $189 window price is for a double-hung window. But when you have a salesman in your home, other things start to come up: how much more for the two sliders we have? What would be the price for a bay, bow or garden window? Do you do patio doors? What's the price for that?
The point of all this is to serve as a reminder that there's often more to a deal than meets the eye. If your customer has their mind set on settling for the cheapest option simply due to their budget, you should remind them of what Warren Buffet, the billionaire investor in stocks and companies, once said:
"Price is what you pay. Value is what you get."