Posted on April 25th, 2017 in the category: News & Information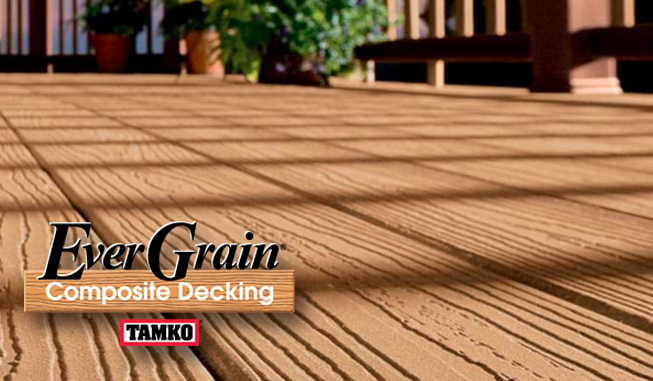 Among the many quality brands featured in Wholesale Siding Depot's inventory is EverGrain composite decking and railing from TAMKO, a leader in composite building products. TAMKO recently made headlines when they debuted their Decking Dollars rebate program for 2017. Available for purchases made between March 1st and November 30th of this year, the Decking Dollars program allows full-time decking contractors and builders to earn cash back when they buy EverGrain deck board from qualifying dealers and distributors (including yours truly.) Upon approval, recipients can choose to receive their rebates via check or direct deposit.
The Decking Dollars program requires applicants to file a redemption form for each rebate submission, which can be found using the button below.
Program Qualifications
Be sure to read the full description about the program's qualifications and required documentation. Timing is a big factor, as redemption forms and invoice documentation must be received by TAMKO within 60 days of the product purchase date in order to be eligible. Also, be sure to hold onto your receipts, as you'll need to provide proof of purchase from your friendly neighborhood TAMKO distributor.
Feel free to call or stop by Wholesale Siding Depot if you need any additional assistance in applying for the Decking Dollars rebate or to check out our full line of EverGrain decking products from TAMKO!