Posted on April 17th, 2017 in the category: News & Information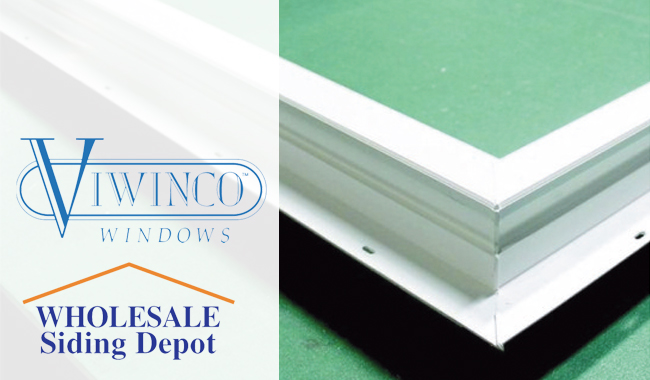 All wood, fiberglass and composite windows have an Achilles heel – that is, the corners on all of their frames and sashes are cut pieces that are fastened, screwed, caulked and sealed. While that sounds well and good on the surface, the reality is that these corner seals are prone to deterioration over time, causing water penetration that results in moisture problems and costly repairs.
A Invaluable Partnership
To combat this, Wholesale Siding Depot has partnered with Viwinco Windows, whose custom manufacturing process utilizes Four-Point Fusion Welding exclusively on every window sash and frame that they manufacture in their state-of-the-art fabrication plant. This process creates a strong and durable one-piece sash and frame which eliminates warping or bowing in all windows. All window corners are precision heat welded at 490° for ultimate strength – a process which rival wood, fiberglass and composite window manufacturers can not duplicate.
Advantages of One Frame Technology®
The One Frame Technology® from Viwinco Windows will not split, rot, expand, contract or gap open. This allows Viwinco's windows to achieve excellent structural ratings, including low air-infiltration, and eliminates water penetration. One Frame Technology® windows are also backed by a superior warranty, including lifetime coverage of the frame and sash, insulated glass and hardware elements used in their manufacture.
Viwinco's One Frame Technology® windows are available in a wide assortment of styles, including double hung, sliders, casements, geometric, bays and more. Contact Wholesale Siding Depot today and let us help put Viwinco's One Frame Technology® to work for you!