Posted on March 1st, 2017 in the category: News & Information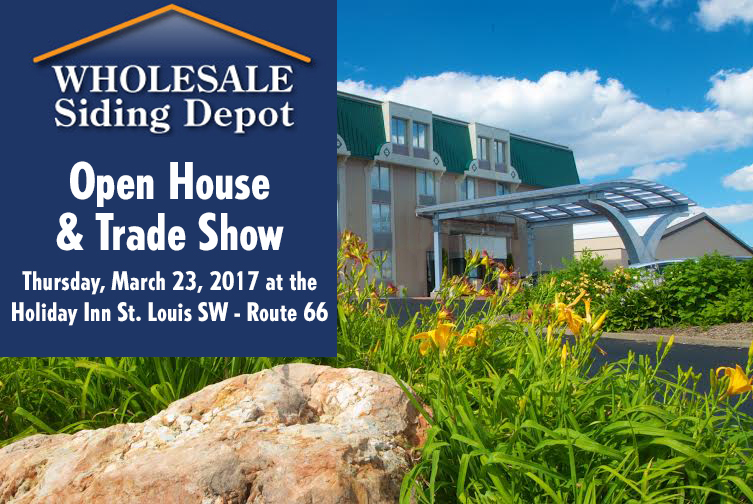 Wholesale Siding Depot is pleased to announce the return of our annual Open House and Trade Show on Thursday, March 23rd, 2017. The event will take place from 10 am to 3 pm at the Holiday Inn Route 66, located on the corner of Lindbergh Boulevard and Watson Road in Sunset Hills. Attendees to this year's event will be treated to product displays and demonstrations, along with lunch served at noon.
We started hosting our popular Open House/Trade Show event about 15 years ago as a way for our customers to meet face-to-face with our vendors, ask questions and get to know their products up-close. Dealers that will be on hand for this year's event include Viwinco, Andersen, CertainTeed, Vytec, Polaris, Masonite and Trex. Many vendors will feature displays and samples so you can get a hands-on feel of their wares, and will be happy to answer questions and provide additional information about the features and benefits of their products.
Feel free to call or email Wholesale Siding Depot for more information about this exciting annual event, and be sure to mark your calendars so you don't miss out. We look forward to seeing you there!